You have a business and also have a website to promote your brand or introduce your products and services to the users and consumers. Your website should be in top search results on Google to see better by users, so SEO or Search Engine Optimization becomes important. There are various technical terms in this field and we'll consider one of them which is called on-page SEO.
On-page SEO is an important type of search engine optimization which uses on-site optimization to rank your content on top search results. Google focuses on your content, keywords and page speed. So, you should use title tags, internal links and URLs and the better Google understand your content, the higher ranking you will have.
Using on-page SOE is not and you should create contents related to your products to have real consumers. In this way, it leads to higher search ranking and increases traffic to your website.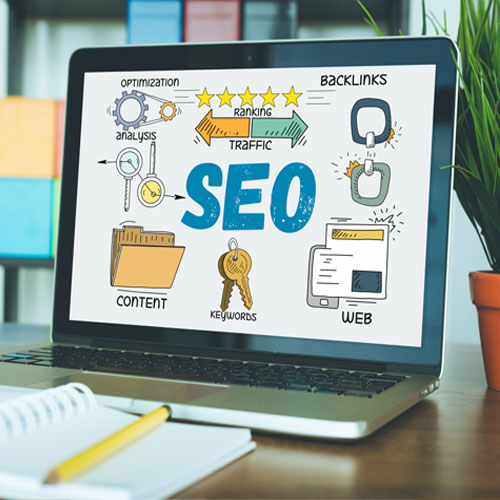 When it comes to on-page SOE, there are several factors that improve your ranking. Such as:
URL is a brief description about your page's topic and helps Google to understand better what page is about. Put keywords on URL and avoid using long sentences to improve your ranking.
Title tag is your page's title and only appears on search results. So, use specific words in title tags of each pages. It's recommended not to use more than 55 characters for title tag, because Google cuts off the extra in search results.
Meta description is a summary about your page and appears under the title on search results. It affects on ranking indirectly and it's recommended to be at least 160 characters.
Note: both title tag and meta description play important role when a person clicks on a listing in the search results.
H1, H2, H3 and H4 known as heading tags that breaks up content into various sections to improve its readability. In fact, we use these headings for search engines and users.
Alt tags are used for multimedia, which means that you add description to the images and Google can get better idea about that image to rank it.
Content is the most important part of on-page SEO. You should write contents with related keywords to optimize and rank it and people can find your website easily. When you are providing a content, should consider following points:
Using keywords in headings and paragraphs
Using heading tags
Using related and helpful images
Writing correct and useful information
Internal links
It's very important to use internal links in your content, because it helps crawlers discover new content on different pages. Having no internal links negatively impacts on your SEO and keep on mind that, you should use related links that are exists contents to new pages.
Page speed means how fast a content loads. People search a title and want to get information quickly and keep in mind that, Google use page speed as a factor of ranking. So, follow the best practices for increasing page speed such as compressing images or eliminating extra codes.
Now, it's time to consider and evaluate your site's performance, so:
Check the keywords on every page
Check links on every page
Check loading of the site
Check the contents and update them